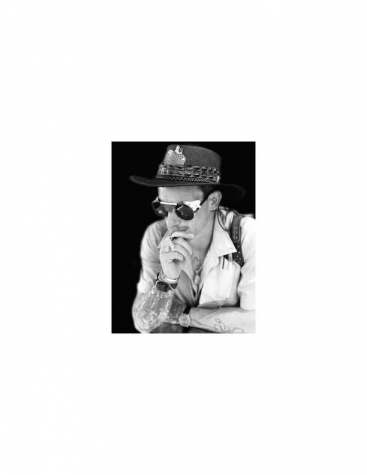 Born in Boulder Co, Cody Abshire has been an artist since he was young. Cody is inspired by color, nature and the stories in his head. Being dyslexic, reading and writing is not his tool for expressing himself. Cody uses his paintings to tell his stories. The metal signs that you see every day have become his canvas for colorful pieces. People say Cody is the Dr. Suess of graffiti art.
Even his method of painting is unique to his style. In his outdoor studio, Cody has built a paint machine where the canvas's are strategically hung and placed on a structure. Recycled spray cans are positioned above or around the canvases. Cody gets creative with the cans using a compound bow or bb gun then moves the paint fluidly across the canvas. Some pieces become the background for a new image. Cody creates small stories on big paintings. This method also allows for endless opportunities for friends and clients to participate in a custom piece with guidance and ease. Cody has recently found a new passion for expressing himself through leatherwork. He has designed everything from bags, hats, dog collars, belts, wallets, gun holsters and jewelry. He has ultimately created styles and colors for everyone.
I hope you enjoy exploring the ins and outs of Cody's paintings, leather goods and metal works.